Daisy and Poppy are practicing magic.
When Queen Thistle took their wands, they kept using Holly and Fleur's wand.
They kept turning Fleur into a kitten, they turned Holly into a kitten too. They turned Mr Elf, Mrs Elf, The Wise Old Elf and the other elves into bunnies. Poppy and Daisy and turned into birds. Nanny says the magic words "Runaway, kittens, come back, fairies", "Hop away, bunnies, come back, elves" and "Fly away, birdies, come back, twins!" Then, they turned Nanny Plum into a frog. Watch the video to see what happens next.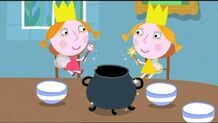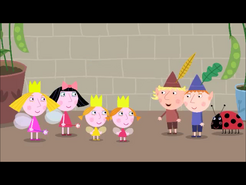 Ad blocker interference detected!
Wikia is a free-to-use site that makes money from advertising. We have a modified experience for viewers using ad blockers

Wikia is not accessible if you've made further modifications. Remove the custom ad blocker rule(s) and the page will load as expected.